天海花边光伏发电项目正式启用 Tianhai Lace Photovoltaic System is put into formal use
天海花边的光伏发电项目已于2020年10月1日正式投入,共装有高效单晶硅太阳能发电板5340片,总装机约容量1800千瓦,平均年发电量约180万度。
The solar power project has been put into service since Oct 1st this year. The whole project contains 5340 pieces mono-silicone solar panel, total capacity up to 1800KW, could generate 1.8 million KWH electricity per year on average.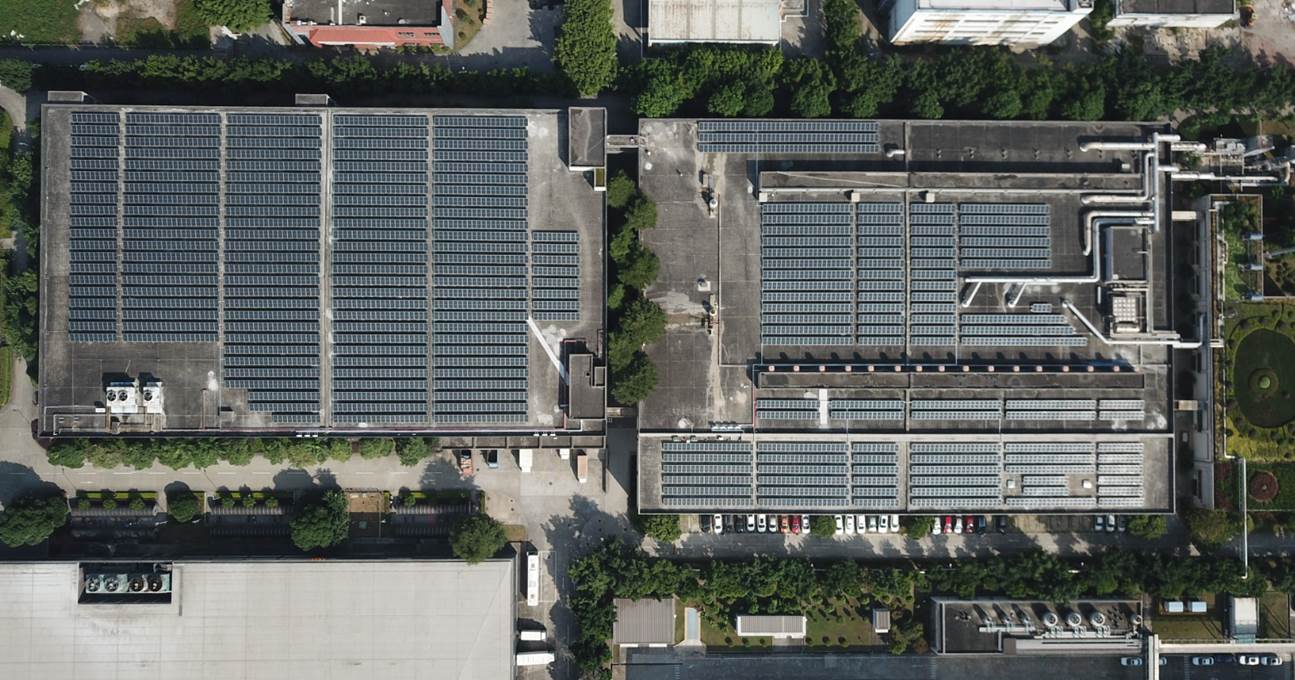 正式投入发电运营首月(2020年10月),光伏发电量约17.2万度。
In Oct, the first month of formal operation, the project has produced electricity up to 172,000 KWH.
天海休假期间,所产生的所有电量将输送给市政电网使用。为城市清洁能源做贡献,
When Tianhai is on break, all power generated will be fed to supply city power grid, keep contributing to the clean-energy cause.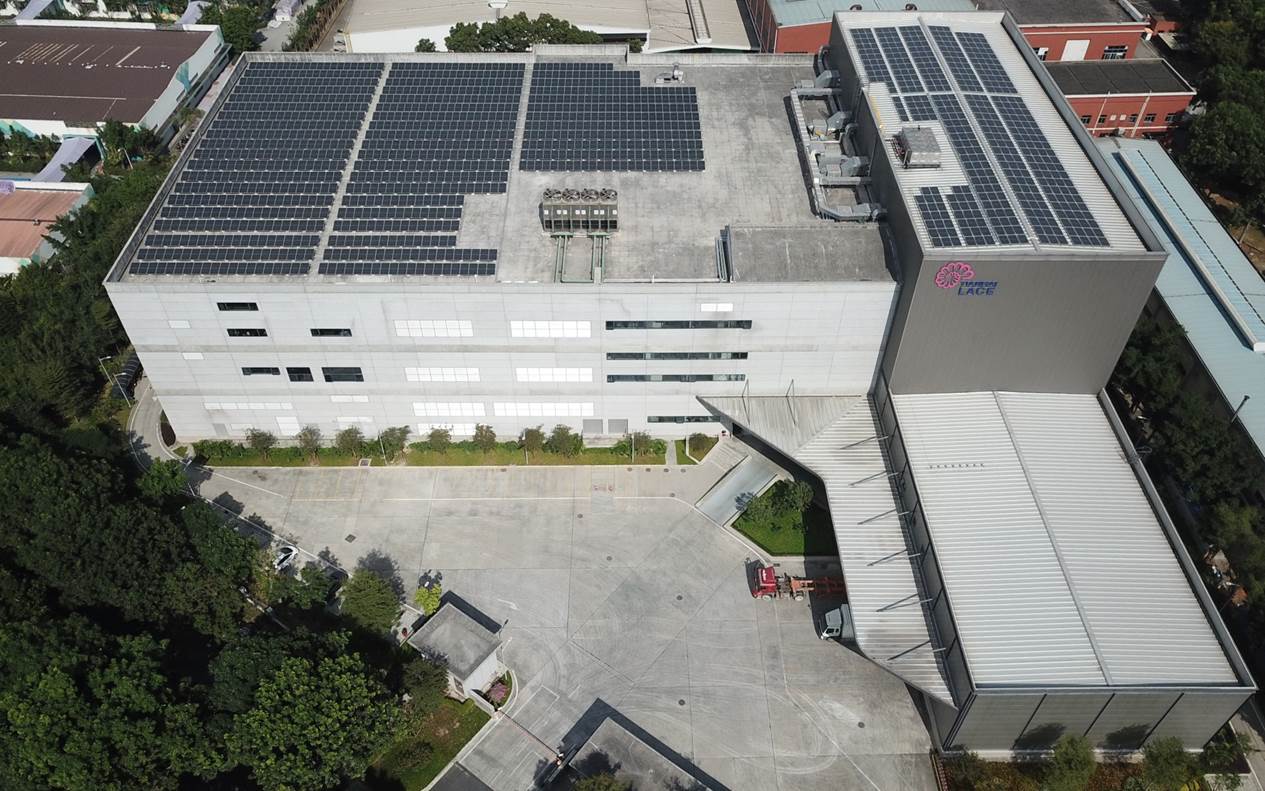 相比于火电发电,光伏发电产生180万度清洁电力对环境保护和可持续发展的贡献如下:
每年可节约标准煤550吨;
每年减少二氧化碳排放1465吨;
每年减少硫氧化物排放11吨;
每年减少氮氧化物排放78吨。
Specifically, compare to thermal power, generating 1.8 million KWH by solar means:
Saves 550 tons of coal per year;
Reduces CO2 emissions by 1465 tons per year;
Reduces Sulfur Oxides emissions by 11 tons per year;
Reduces Nitrogen Oxides emissions by 3.78 tons per year.
天海的环保生产,不只是说说而已。
When comes to be environmental friendly, Tianhai does more than just talk.